Trip Planner
Airports
Hunters that are traveling by commercial airlines will fly to the nearest airport to Kyle, which is the Saskatoon International Airport (Code YXE). Saskatoon Airport Information at 1-306-975-8900.
Rental Cars
At Saskatoon International Airport, there are 6 on-airport car rental agencies, that have vehicles located just outside of the terminal. Please ensure to book your rental vehicle early to ensure availability.
Avis Car Rental (306)-652-3434
Alamo Car Rental (306)-500-0120
Budget-Rent-A-Car (306)-244-7925
Enterprise Rent A Car (306)-664-7925
National Car Rental (306)-665-5665
Hertz Car Rental (306)-244-8062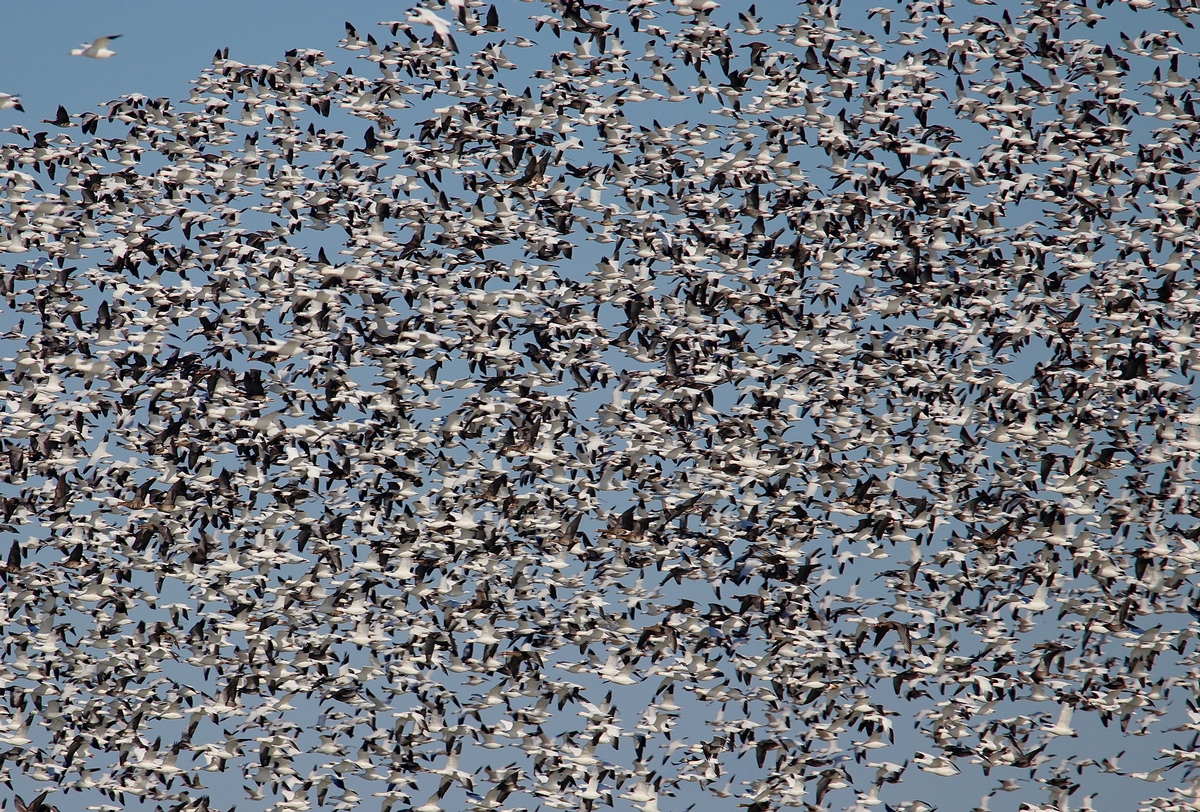 Waterfowl limits in Saskatchewan:
At Galloway Bay Outfitters we are very adamant on upholding the laws and regulations as a Professional licensed and insured Saskatchewan Waterfowl Hunting Outfitter. You can be rest assured that your guide will follow ethical hunting practices and that all limits and laws will be obeyed during your hunt.

The following limits and regulations are taken directly from the 2018 Saskatchewan Hunters' and Trappers' Guide. Possession Limits: 3-days daily bag limits for all ducks and geese except for white geese, with no possession limit on white geese.

Migratory Game Bird Limits:
Dark Geese (Canada, Cackling and White-fronted geese)

Daily limit: 8 (only 5 may be white-fronted)
Hunting Dark Geese after noon is not permitted until October 15

White Geese (White and Blue Phase Snow Geese and Ross' Geese)
Sandhill Cranes
Ducks

Daily Limit: 8 (each species; only 4 may be pintails)
Upland Game Bird Limits: (Note the Season for Upland Game Birds is from Sept. 14 - Nov 14)
Sharp-tailed Grouse

Daily Limit: 2
Season Limit: 4

Gray (Hungarian) Partridge

Daily Limit: 4
Season Limit: 8
Saskatchewan Waterfowl Hunting Regulations:
Legal hunting light begins a half hour before sunrise and ends a half hour after sunset.
It is a violation to hunt game birds with a shotgun unless the magazine is plugged in such a way that it cannot hold more than two shells
No person shall transport or ship migratory birds belonging to another person into the Unites States
No person can possess or transport a migratory game bird unless at least one fully feathered wing remains attached to the bird.
If the legal limit of migratory birds you have taken accompanies you in a private vehicle, labeling is not required
Packages containing upland game birds do not require labels if they accompany the licensed hunter in transit. If you ship them, packages or containers containing upland game birds must be marked with your name and address, your Saskatchewan game bird license number and a statement of the contents.
All game birds must be packaged in a manner that will permit the number and species to be readily determined; no bulk packaging or bulk freezing is allowed
Sandhill crane hunters: a CITES permit is NOT required if you are a U.S. resident returning home at the conclusion of your hunt, provided the cranes are part of your personal baggage and are in a fresh, frozen or salted condition. Your Saskatchewan game bird license, Habitat Certificate and Federal Migratory Game Bird Permit must be presented at the border, as require.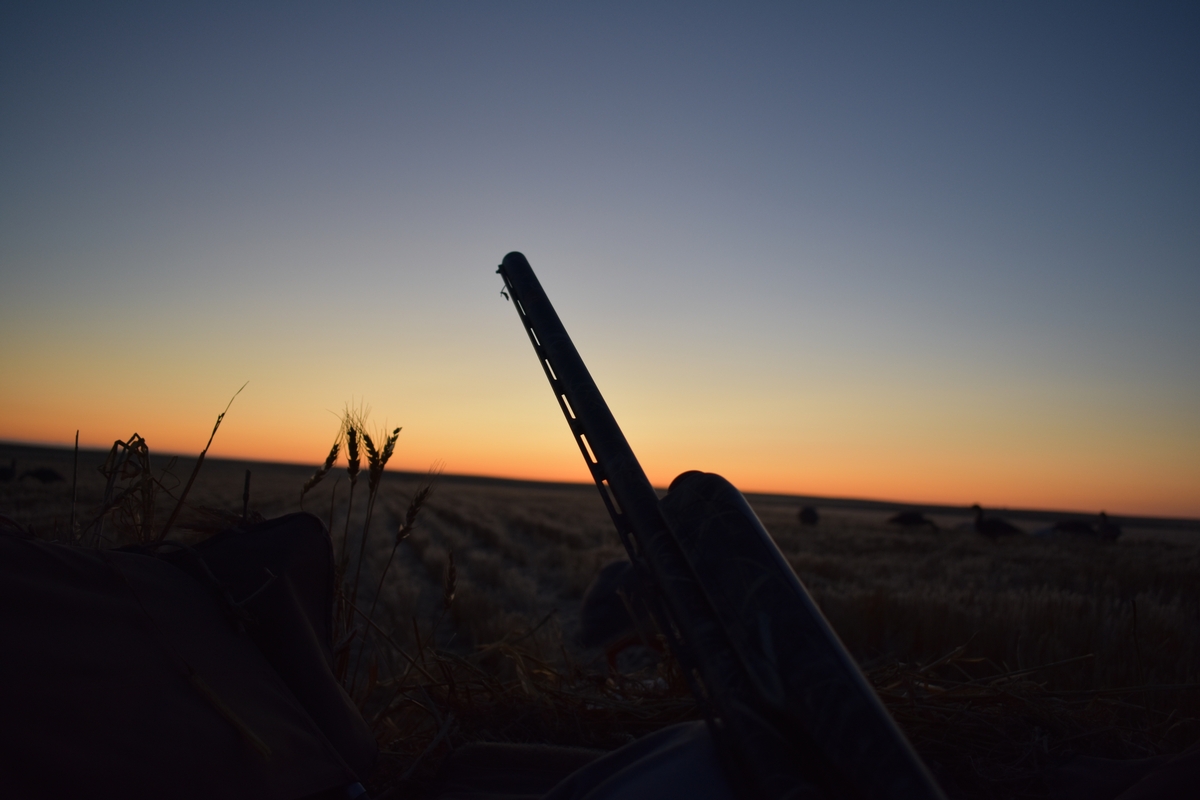 Gun Regulations/Firearm Information
If you choose to bring your own gun with you, you must declare it to the Canada Border Services Agency when you cross the border. More information can be found at Canada Border Services Agency. You can also contact the Canadian Firearms Program at 1- 800-731-4000. We also have 12-gauge shotguns available for rent ($50/gun/day) if you choose, which will eliminate baggage fees or paperwork at the border.
Type of Gun to bring with you:

Semi-automatic,
12 gauge shotguns are the most commonly used/preferred choice of Saskatchewan waterfowl hunters.
Unlimited ammunition will be provided for 12 gauge shotguns, included in your package price.
If you choose to bring a 10 or 20 gauge gun, please inform us ahead of time to enable us to ensure that ammunition for your hunt is available with use of your gun.
More information can be found at the Canada Border Services Agency website:
You will be required to complete and present the Non-Resident Firearm Declaration Form when you arrive at the Canadian Border:
Packaging Birds to Bring Home:
At Galloway Bay Outfitters, all of the birds accumulated during your hunt will be breasted (with one wing left on), vacuum-packed and then frozen. This is a service that is included in your waterfowl hunting package. You can take home as many as you would like up to your limit. You may bring a cooler or purchase a cooler to take your birds home with you. You must accompany the birds back to the United States with you as shipping waterfowl is not permitted by Saskatchewan law. If you do not choose to bring any birds home with you, they will be donated to local charities/food bank or given to local families and landowners.
Galloway Bay Outfitters would be happy to complete your license applications and purchases for you. In order to do so, please provide us with the following information on the form: