Guided Fishing on Lake Diefenbaker, Saskatchewan
Galloway Bay Outfitters offers professionally guided angling packages on Lake Diefenbaker, Saskatchewan. Nick-named the Jewel of the Prairies, Lake Diefenbaker is renowned for its trophy angling opportunities for Walleye and Northern Pike. We know the secret spots, we have the secret bait, and we want you to cash in on Diefenbaker's secret treasure.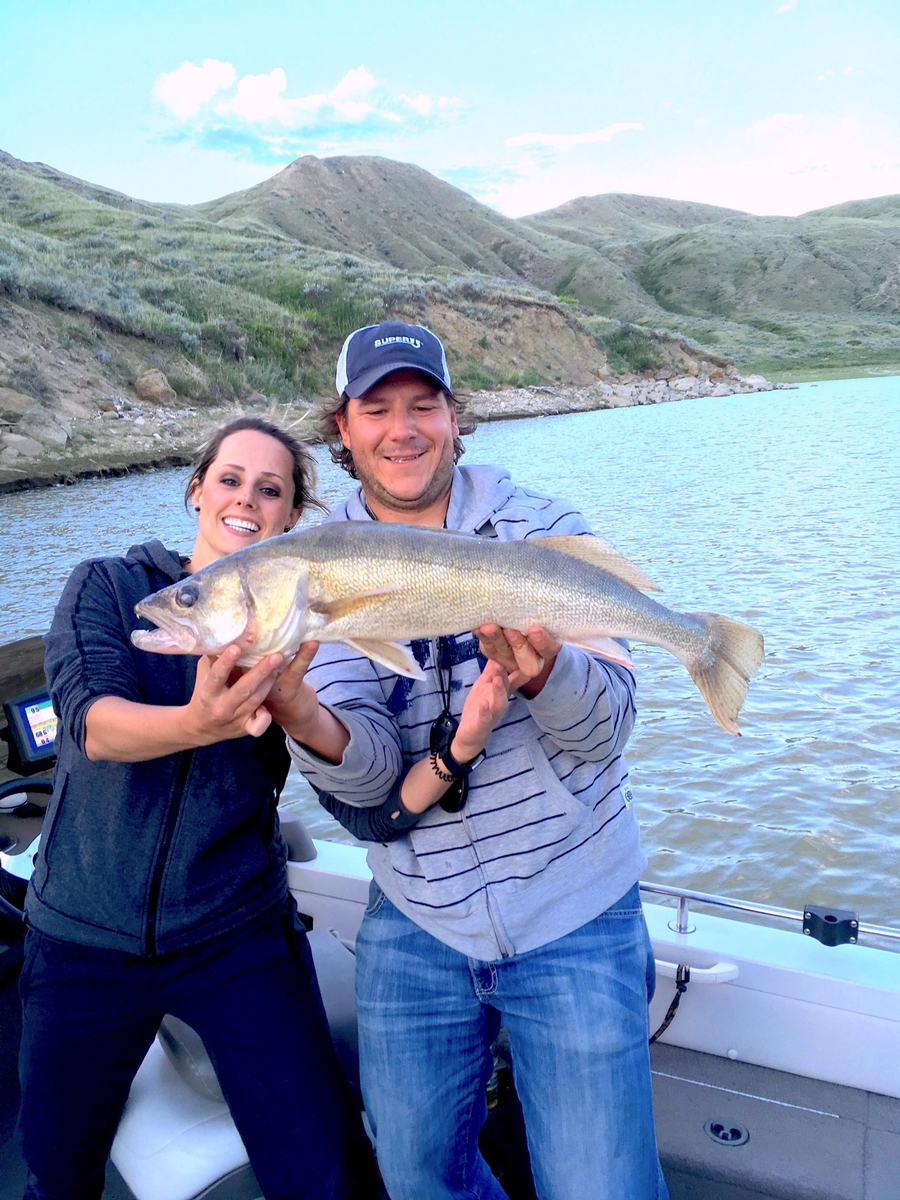 All Inclusive American Package:
Our all inclusive style "American" Package includes lodging and meals. A typical three day package would look something like this: depending on your time of arrival, meet at Sask Landing Provincial Park (or Kyle), depart from the marina to fish for the remainder of the day. Return to the town of Kyle to settle in to your lodging and prepare for dinner served at 6:30. Spend the evening relaxing and preparing for an early morning. Day 2, after a light breakfast, we head to the marina at 6:00am, lunch will be packed, (sandwiches, snacks and drinks) provided. After a full 8 hour day of fishing, to your lodging we will return for another home cooked meal. An early start again for day three, fishing length will depend on your departure, but we typically fish from 6 am until noon. Lunch is provided to ensure you aren't traveling with any empty stomach! Please contact us if you would like to customize your all inclusive angling package to a different number of days and nights. We will accommodate a maximum of three guests with this all inclusive package.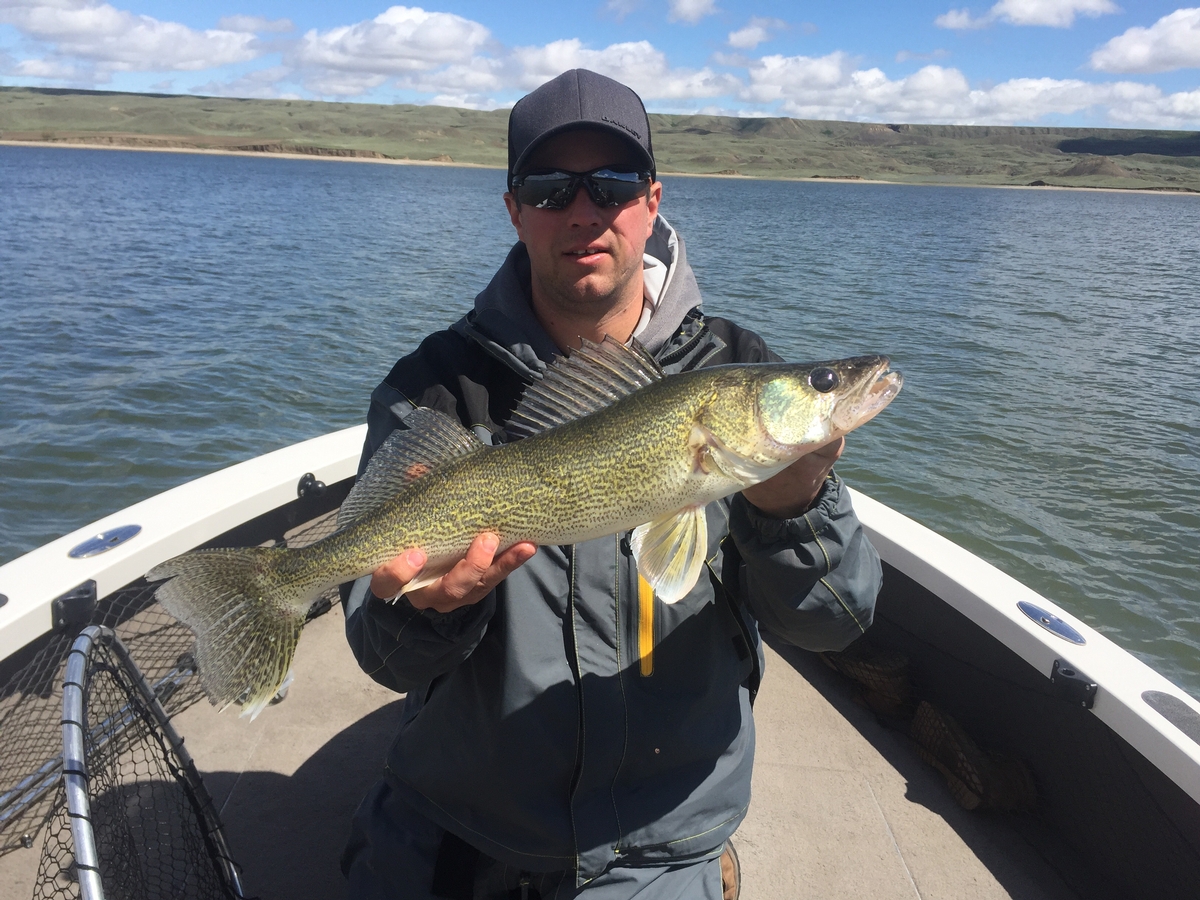 Canada Fishing Day Trips:
1-2 people, $100/hour for a minimum of 4 hours.
3rd person rate an additional 75$/hour.
Depart from Sask Landing Marina.
All equipment provided
Lunch, snacks, and drinks/water provided on the boat.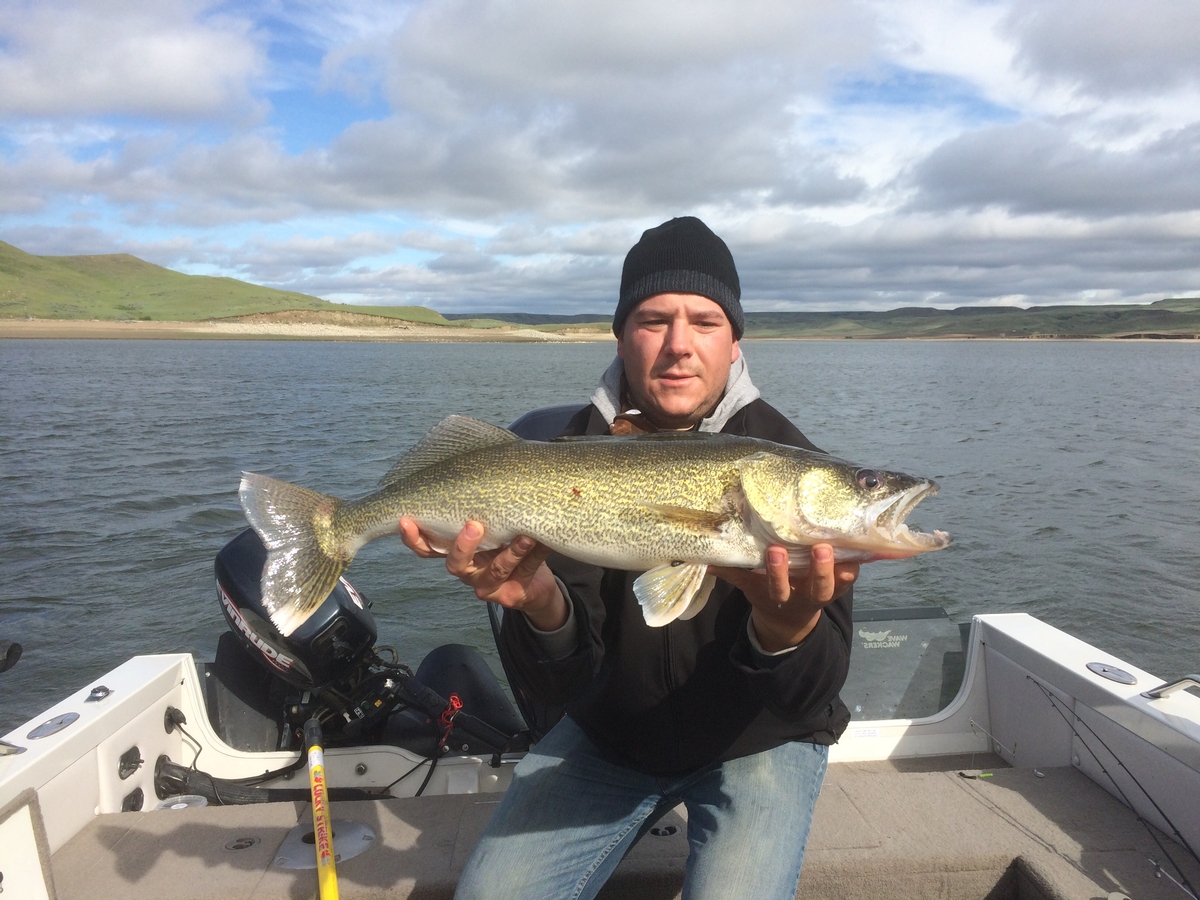 Our Boat
We operate out of a Crestliner 202 Tournament Pro equipped with sonars and trolling motors. The Deep Hulled 20ft boat offers a safe and comfortable ride and can handle the roughest of Lake Diefenbaker's water. The 225 Horsepower Evinrude will get you to and from in good fashion, leaving more time to fish. All the necessary equipment is provided (rods, reels, lures, life jackets); however, if you so wish to bring your own tackle, please do so. We recommend wearing layers so you can readily adjust from the cool morning to the mid day heat. Rain gear is also recommended and can always be stowed away if not needed.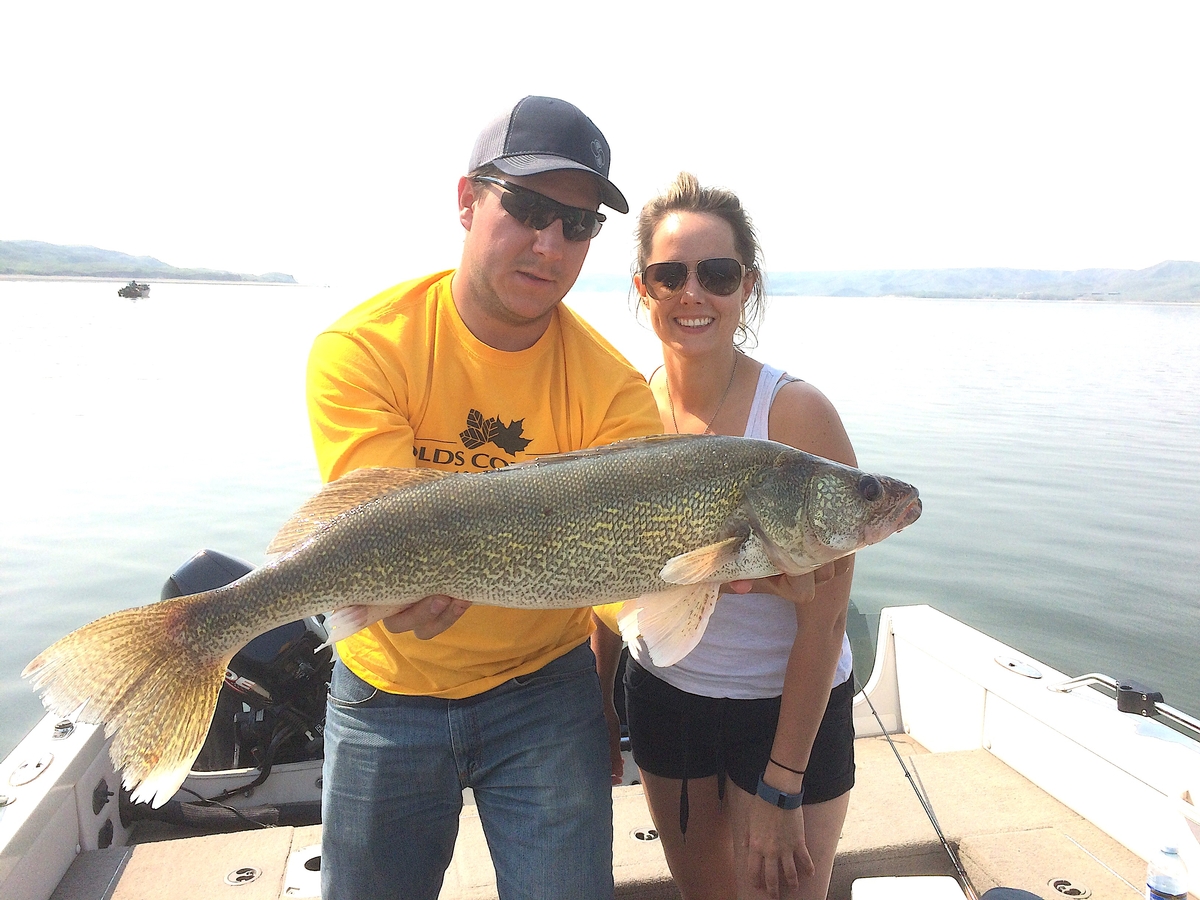 Other items to pack:
Hat
Sunglasses
Sunscreen
Any individual medical supplies required.
The boat is equipped with a First Aid Kit
SK License Information
Saskatchewan residents from ages 16 - 65 must acquire a Saskatchewan Angling License. Non-Saskatchewan resident over 16 years of age require a fishing license.